Enhance and Protect Your Sensational Smile
Dental Crowns
If tooth damage or decay is adversely affecting your quality of life. If simple acts of eating, swallowing, or talking causes you severe pain. If you're smiling less often and experiencing lower self-confidence, our team of Katy dental specialists led by Dr. Dat Pham at Grand Smiles Dental can take care of all your dental crown needs.
---
What are Dental Crowns?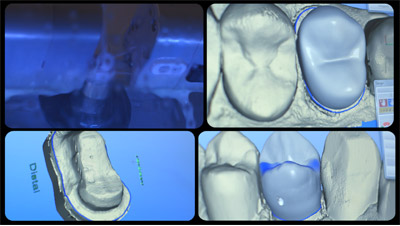 Dental crowns are a corrective and
restorative
surgical method that can:
Cap a tooth with a large filling when most of the natural tooth has degenerated
Secure a weak tooth from cracking, chipping, or breaking.
Restore or replace a broken tooth giving it a natural appearance
Cover deformed, decayed, or discolored teeth.
Cover a dental implant
Hold a dental bridge in place
Can also be installed for purely cosmetic reasons
---
What is the Dental Crown procedure followed at our Katy Dental Clinic?
A dental crown procedure is a rather simple dental treatment but one that requires a great deal of precision and expertise. The dental experts at Grand Smiles Dental have many years of experience with this procedure.
All our procedures begin with an in-depth consultation with Dr. Pham, where he determines the best way to meet a patient's need on the basis of various factors like their immediate problems, their oral habits, medical records, or family history of oral diseases.
Next, a cast of the patient's teeth is taken to develop dental crowns perfectly customized according to the patient's unique dental and bone structure. We want the dental crown to cover the affected tooth/teeth completely and blend naturally with the rest of the teeth. After the first appointment with us at our Katy dental clinic, the patient may be provided with temporary crowns until the time their final dental crowns are ready.
During a second appointment, the final and permanent dental crowns are capped over the affected teeth to cover them completely and are bonded with the help of a dental adhesive. We will use a local anesthetic at this stage if needed. Our Katy dental specialists ensure the dental crown process is fast, safe and pain free.
While some sensitivity in your teeth may last for a few days after a dental crown procedure, it can normally be easily relieved with simple pain medications.
---
What sets Grand Smiles Dental apart?
Our Katy dental clinic specializes in creating dental crowns that look and work like your natural, healthy teeth. Our expertise in dentistry, our skilled and friendly staff, and our state-of-the-art facilities are the reasons why we are successful at offering the best dental crown treatment services in the Katy and Cinco Ranch areas. This is why we have a strong base of lifelong patients who consider us as their first choice in the event of any dental problem.
If you would like to know more about how dental crowns can put the days of pain and low self-confidence behind you, contact us and book an appointment with our Katy dental experts. Call us today!