Enhance and Protect Your Sensational Smile
Dentures
All About Dentures
With the advent of more advanced technology in the field of cosmetic dentistry, it is now much easier to provide effective solutions to the people suffering from dental problems. Losing all of your teeth or even a few can drastically affect one's self esteem. However, the good news is that we, at Grand Smiles Dental, the best Katy dental clinic, have the expertise and all the latest technology to help you so that you can have your natural smile back. Led by Dr. Dat Pham, our Katy dental clinic is known to be a premiere provider of dentures and related services.
---
What are Dentures and why do you need them?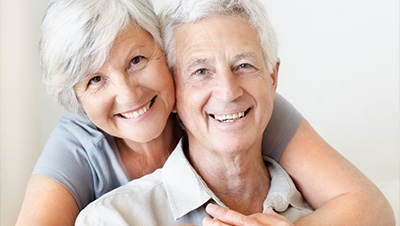 Dentures refer to a set of artificial teeth that are customized so that they are as near to a perfect replacement of the missing teeth as possible. The professionals at Grand Smiles Dental clinic will analyze every aspect of your dental needs so that they can discuss with you all of your denture options.
There are many perks to having dentures once the surgeons at our Katy dental clinic complete the entire procedure; you are likely to have a complete set of beautiful, pearly white and functional teeth. You will be able to chew or bite food, speak properly and most importantly smile and rejoice to your heart's content.
---
Types of Dentures
Partial dentures: These are basically made of metal and are attached onto the existing teeth and along the gum line. They require that at least some of the original teeth remain in mouth.
Complete dentures: These can be a pretty extensive procedure. In case of complete dentures, the dentist at our Katy dental clinic will remove all the remaining teeth after a thorough examination of the patient so that they can make room for the dentures.
---
Why Grand Smiles Dental?
Our Katy dental clinic has the best team of dentists and dental surgeons who are known to be experts in the field of dentures. We offer a plethora of dental experts and restorative dentistry services including dental implants, dental bridges, partial dentures, and complete dentures. Along with cutting-edge technology and advanced equipment, we take pride in stating that we treat our patients as if they were our family members. The comfort and care we provide is second to none.
If you think that you can benefit from any of our restorative dentistry procedures, including dentures, feel free to consult with the doctors at our Katy dental clinic. To consult with our Katy dental specialists or to book an appointment, contact us today!