The Smile Makeover Experts
A smile makeover is a full mouth transformation requiring a dental expert. At Grand Smiles Dental, Dr. Dat Pham is that expert. It takes years of training to understand the complexities of cosmetic dentistry. Techniques from general dentistry combine with an artistic eye to create beautiful smiles and healthy mouths.
What is a Smile Makeover?
Smile makeovers aren't your run of the mill dental procedure. Elements of general, restorative, cosmetic dentistry combine to address a variety of issues that prevent you from having your best smile. This is can include anything from dental crowns to implants, teeth whitening to full veneers.
Better Teeth, Better Health, Better Smile
Using restorative dentistry to make teeth stronger means a more functional mouth. Issues like painful chewing or talking are solved. Structural issues, such as loose or missing teeth are fixed with dental implants, crowns, and dental bridges. Stronger teeth make a better foundation for the aesthetic solutions that make your smile bright and beautiful.
Improving More Than Just Your Smile
There are many benefits to a smile makeover other than stronger teeth and a more appealing smile. Improving your dental health enriches your overall health, as well as your happiness and quality of life. We've outlined the top 6 things a smile makeover can do for you below.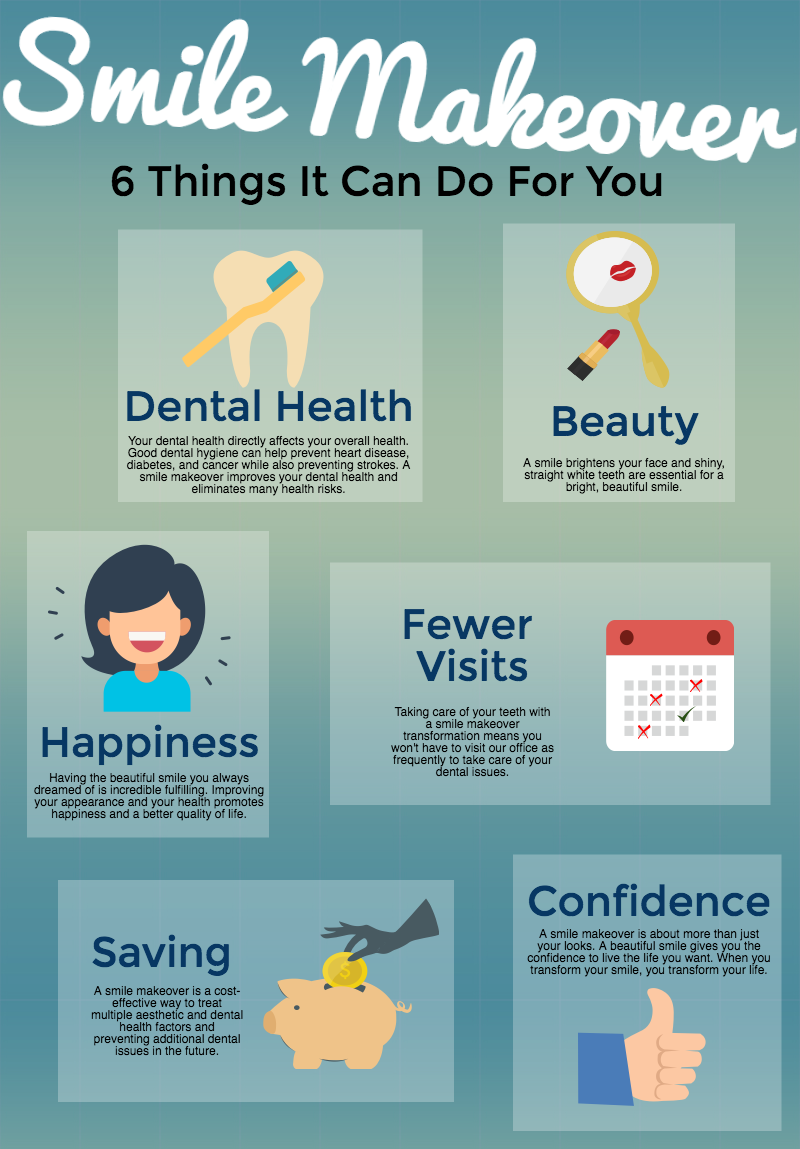 Start Your Smile Makeover Journey
Dr. Pham and his highly skilled staff are ready to begin your transformation. Grand Smiles Dental, conveniently located on Grand Parkway in Katy, has convenient hours that include Saturdays (and Sundays by appointment). They are gentle, yet effective dental experts who have the skills and experience to give you the beautiful smile you deserve. Request an appointment for a consultation to have Dr. Pham assess your dental needs. Start your smile makeover journey today and love your smile.
June 29, 2016